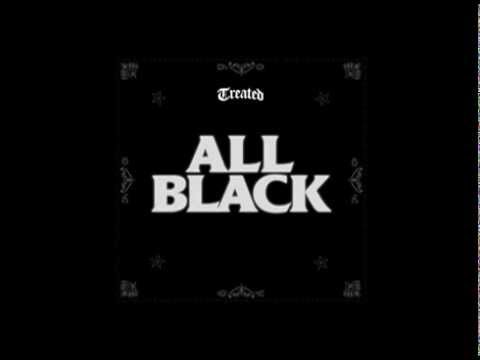 3 tags
4 tags
How Pinteresting
Pinterest has taken social media by storm in the past months, gaining more users than Google+, LinkedIn and YouTube combined. The website based on digital curation has attracted a mostly female demographic, pinning items such as recipes as well as wedding and fashion ideas. Pinterest is still invite only for its members, making the site even more captivating for those not yet...
2 tags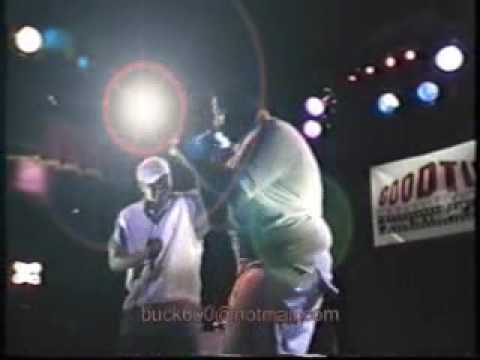 1 tag
1 tag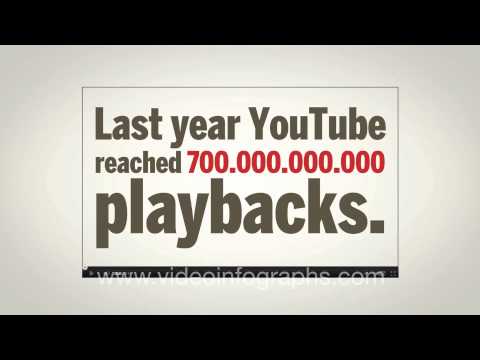 6 tags
Watch
Benetton is going for shock value in its latest ad push, which shows major world leaders, including Barack Obama, Hu Jintao and Benjamin Netanyahu, kissing. And not just any old peck. It's a full head-tilted, eyes-closed sort of deep smooching. Agency is the Italian Fabrica, in partnership with MDC Partners' 72andSunny. The ads will run in select print magazines and are also part of...
18 tags
5 tags
4 tags
3 tags
6 tags
Drop Dead Gorgeous?
So I just got word that Britain's Ad Standard's Authority just pulled an ad from Drop Dead clothing due to a complaint that the model was TOO skinny. Ad Standard's Authority (ASA) agreed stating it was "socially irresponsible" to see the model's bone structure to the point that it distracts from what she's wearing. Way to be socially conscious guys. But...
5 tags
Lions and Leprechans, and Horned Frogs, OH MY!
In case you have been living in the books or just don't care about the sports world, here's a friendly update on what's what. Last Saturday brought the announcement that Joe Paterno - Penn State Head Football Coach - would be retiring at the end of this season. He has over 400 wins and is in his 60-odd number of seasons with the Lions, 46 of which were spent as head coach. He is...
Me and Multiculturalisk
I was chosen to be in a panel discussion at Leo Burnett as a millennial to talk about multiculturalism and diversity. When I got the email that I had been picked, I was in shock—I'm not multicultural at all, I thought. Why would they choose me of all people? In my own mind, I am the whitest white girl you'll meet so what importance would my opinion have in this discussion on multiculturalism and...
9 tags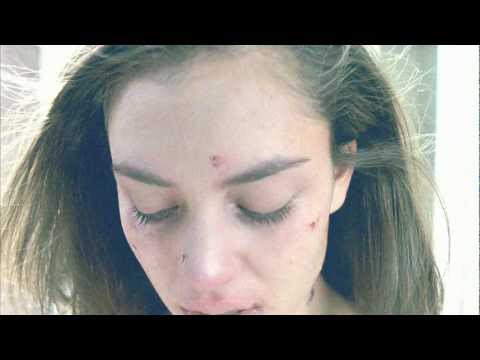 D & AD student awards - briefs now live. →
you ready?
4 tags
Saturday Night Football
Saturdays are notorious for their college ball. Most games are played in the afternoon unless you live on the east coast and want to watch a west coast team. This season I have found myself more often than not moving mirrors into my living room or running between the bathroom and my living room to keep tabs on the game. Football is becoming the pre-party soundtrack of my apartment. I'm not...
5 tags
Watch
Helping businesses go mobile. GoMois a Google initiative that aims to help businesses to create a mobile-friendly website. The website, designed by Mullen, helps users find resources to help build their site and gives them information on why mobile-friendly sites are important. They can also test out their existing site, to see how mobile-friendly it is, and let GoMo show them what their site...
5 tags
6 tags
Watch
Once an outspoken sub-culture, the hip-hop community has rapidly developed into a significant influencer through mediums such as music, fashion, art, and even academia. Multi-faceted author and music executive Steve Stoute releases his first episode in the ongoing video series, The Tanning Effect featuring artist Jay-Z. Part one of the interview captures Stoute's candid discussion with Jay-Z...
4 tags
Jay-Z and Kanye are bringing the Watch the Throne tour to your computer/ipad and/or smartphone screens. For those unable to see the show, Hov and 'Ye partnered with GlobalHue to launch an all-access website: VOYR.com. According to Complex, the webcasts will be available by subscription for $4.99 a month. The site follows the Throne to all 26 cities and gives an exclusive behind-the-scenes look...
3 tags
This Saturday brought one of the most anticipated games in Notre Dame's football season. This was the 83rd meeting between the USC Trojans and Notre Dame Fighting Irish. Their rivalry is one of the strongest and longest standing non-division rivalry in college football. After Notre Dame's unexpected domination last year, and their four win streak, they were the favored team....
4 tags
6 tags
Top 10 Digital Media Buyers (30 and Under) →
Can you guys be our friends? -Jordan
Everything looks better in 3-D
In the picture it looks pretty sweet, not sure how it would change if you view it in person. Regardless, these kind of presentation ads really stand out. I know regardless of the product, If I saw this I'd turn my head and say, "Whooooaaa cooooooool!"
5 tags
Real Men Wear Pink
Anyone who has turned on or flipped passed a football game in the passed two weeks you probably noticed the hot pink accent colors flying around the field. I first noticed a pink brim on a ref's hat. All the towels have changed to bright pink as well as the players' gloves having pink on the edges. Why, you ask are these large, fierce men surround by so much pink suddenly?  National football...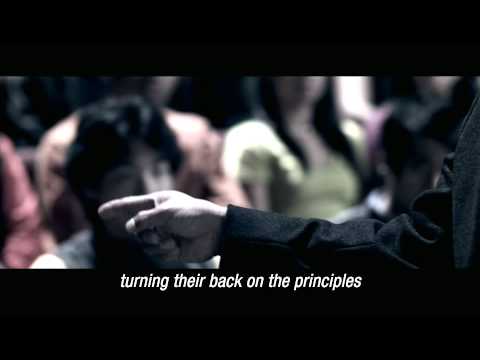 7 tags
3 tags
16 tags
Steve Jobs Tweets Hit Record High
Twitter traffic hit near-record levels on Twitter Wednesday after news spread like wild fire of Apple co-founder Steve Jobs' death. After 8 p.m. on Wednesday, shortly after Jobs' passing, Twitter was handling an average of 6,050 tweets per second, according to Twitter spokesperson, Rachael Horwitz. The combination of leaders in the high-tech industry, as well as Apple fans, expressed their...
3 tags
4 tags
7 tags
Statement by the President on the Passing of Steve... →
minusmanhattan: shortformblog: Michelle and I are saddened to learn of the passing of Steve Jobs. Steve was among the greatest of American innovators - brave enough to think differently, bold enough to believe he could change the world, and talented enough to do it. By building one of the planet's most successful companies from his garage, he exemplified the spirit of American ingenuity. By...
6 tags
2 tags
1 tag
Consumerist Annual Worst AD's
Copywriters and creatives perk up! Its time to put your thoughts to work. The Consumerist has now opened voting to the public for the Worst AD's of the year. The contenders are LUVS, AT&T, and Huggies are among the current contenders. Its time to put to shame the Advertisements that failed to make the mark. Enjoy and happy voting! :) ...
Why Advertisers and the Media Stereotype Black... →
"Do advertisers simply not realize that we notice these slights, or do they do it in spite of what what we as black women may think or feel because they're more concerned with getting laughs from other groups of people?" post by Killian Allgood 
Break Down of Media Consumption
So I thought I posted a chart a few weeks ago that was similar to this but apparently it didn't post.  This one isn't as great as the first one, but its a great break down of different generations and how they consume media. Go to the link to see all the different times throughout the day. http://adage.com/article/adagestat/infographic-generational-media-usage-time-day/229831/ Lucas
3 tags
5 tags
4 tags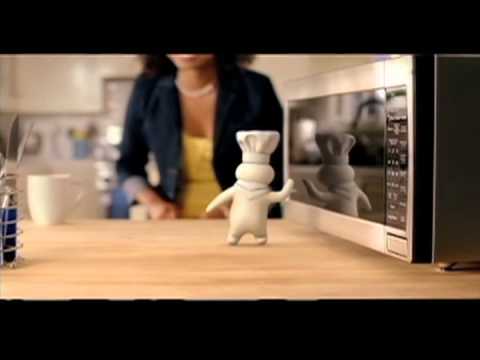 Anyone interested in APAS! →
Article of APAs and education. Check it out to see whats up! You wont be dissappointed! - Ken Kocna
4 tags
How Timeline changes things
I think this is an interesting article about the new timeline on facebook and how its going to effect things.  There is also a great link to another article on that page about how facebook changing effects marketers.   Lucas
7 tags
New Fall Show Ratings- Nielsen vs. Social Media
Here's a break down of the new fall show ratings in comparison from Nielsen and social media buzz.  Will be interesting to see how Two an a Half Men continues to do after the first few new episodes with Ashton Kutcher.    http://adage.com/images/bin/pdf/1003p22-tv-charticle.pdf SR
3 tags
Ikea Getting Rid of the "Traditional" Bookcase
Interest how Ikea is updating the "traditional" bookcase. Personally I use my bookcase to store things besides books.  Most people I do know, do not use their bookcases to store books but store tschotskes, books, dvds, etc.